News 12 Long Island
Announcement of NY State Holocaust and WWII Public School Curriculum Task Force with Holocaust Survivor Martin Bloch, initiated by Voices for Truth and Humanity.
As The 75th Anniversary Of D-Day Approaches, NYS Regent Roger Tilles To Announce Advisory Task Force To Review
World War II Curriculum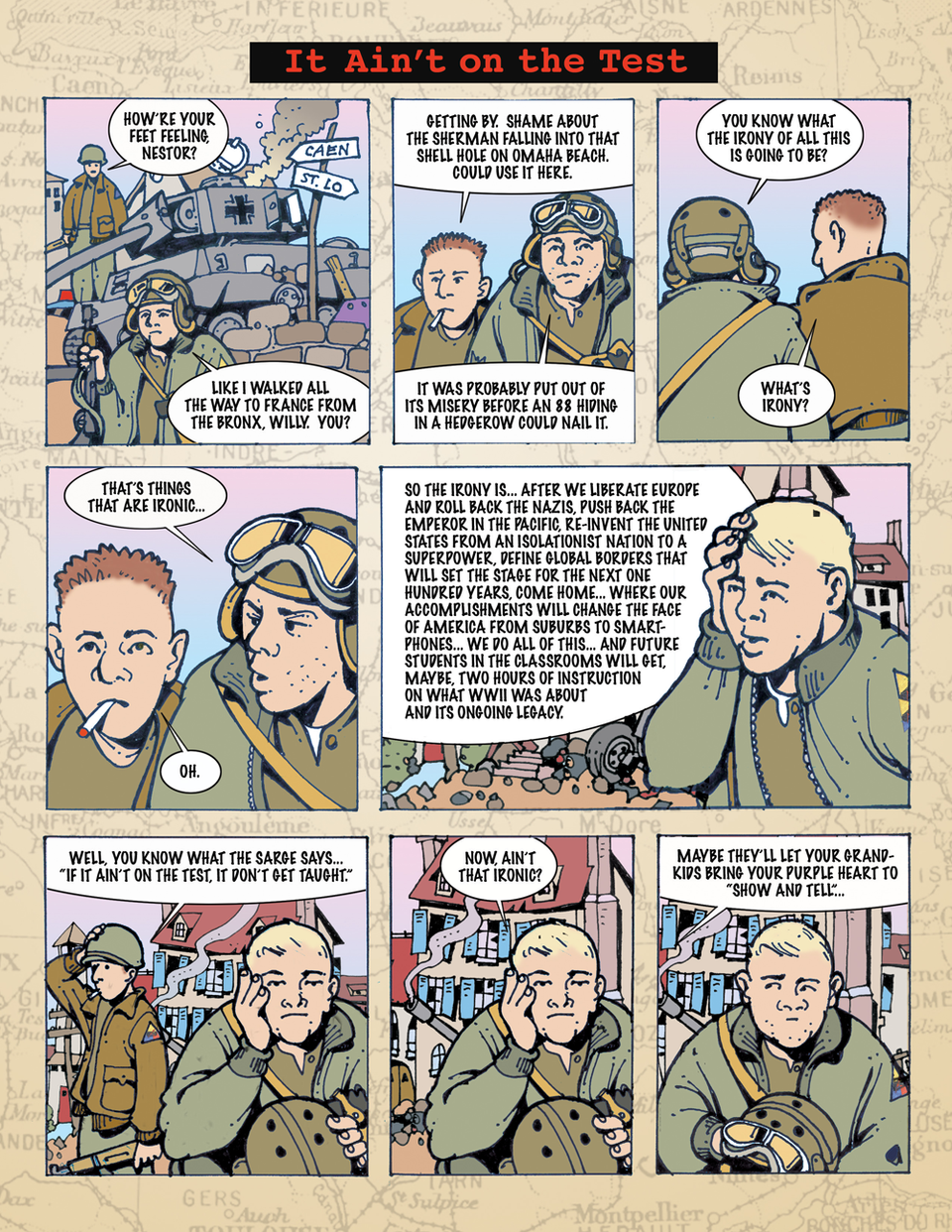 (Old Bethpage, N.Y.) On Tuesday, March 5th
at 11:00 a.m. at the Museum of American Armor, 1303 Round Swamp Road, Old Bethpage, New York State Regent Roger Tilles will announce the creation of an advisory task force that will review curriculum currently presented to students throughout New York regarding World War II, one of the most seminal conflicts in modern history.
Regent Tilles will make his announcement during the 75th
anniversary year of the D-Day invasion, noting, "From the unimaginable horrors of the Holocaust to today's geo-political borders that define the conflicts and alliances of 21st
Century nations, World War II casts a long and defining shadow. As we approach the 75th
anniversary of one of the greatest amphibious assaults in history it is important we use this milestone to examine how, when and why we teach the lessons of World War II."
Regent Tilles said members of the advisory group will include Gloria Sesso, president of the Long Island Council of the Social Studies, Dr. Libby O'Connell, Chief Historian Emeritus of the History Channel, and Jack Britvan, President of Voices For Truth and Humanity, Michael Sapraicone, an armor museum board member and past President of the Seaford Board of Education.
The advisory task force is expected to make recommendations on how the current average time of 90 minutes of World War II study in a school year can be strengthened, expanded and mandated.